IBC 2014 Videos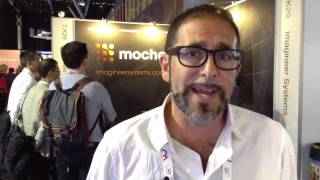 Ross Shain of Imagineer Systems at IBC 2014
Imagineer was at IBC 2014 with Mocha 4, which fearures an updated interface, customizable keyboard shortcuts, stereo capabilities, Python support as well as support for Nuke and Premiere Pro. For more IBC news, visit www.postPerspective.com

...more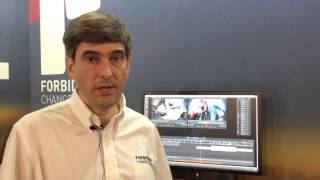 Forbidden Technologies Stephen Streater
Forbidden Technologies was at its 10th IBC, showing updates to its cloud-based platform Forscene, including a new more editing friendly user interface with iPad and Android versions as well. Chief executive Stephen Streater says the current resolution of the product is 4X what is was a year ago. See www.postPerspective.com for more IBC videos.

...more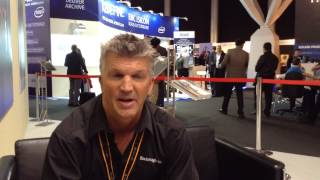 Blackmagic Design's Kendall Eckman at IBC 2014
We popped by the Blackmagic booth at IBC 2014 to chat with Kendall Eckman, who filled us in on some news and updates. Blackmagic purchased Eyeon Fusion, a node-based compositing system with 3D modeling capabilities. The company also updated its Cinema and 4K cameras to PL mount.

...more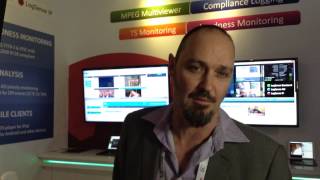 Craige Mott from Bluefish444 at IBC 2014
postPerspective.com visited Craige Mott, managing director of Bluefish444 at IBC 2014. He walks us through the new Epoch | 4K Neutron and Epoch | Neutron video cards, which are low profile, half length and half height. Watch for details.

...more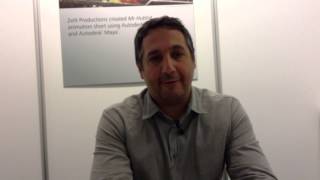 Autodesk's Maurice Patel at IBC 2014
postPerspective.com stopped by the Autodesk booth at IBC 2014 in Amsterdam. Maurice Patel gives us the run down on Shotgun support for Flame, extensions to Flame 2015 and free software for educators and educational institutions, and students.

...more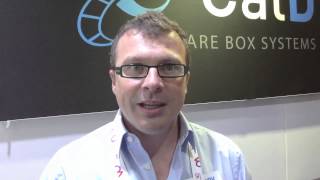 Squarebox Systems Dave Clack talks CatDV updates at IBC 2014
CatDV 11 was introduced at IBC 2014. It has a new user interface along with new playback functions. Also new was CatDV Web 2 for anyone who wants to quickly access media across an enterprise. Edited by Zack Wolder.

...more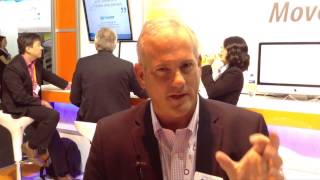 Xytech Systems Greg Dolan at IBC 2014
At IBC 2014, postPerspective talked to Xytech's Greg Dolan about updates to its flagship product MediaPulse, including the Xytech Cloud. There are other new products and partnerships. www.xytechsystems.com Edited by Zack Wolder.

...more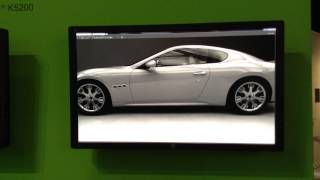 IBC 2014: Greg Estes from Nvida
postPerspective visited with Greg Estes at the Nvidia booth during IBC 2014 and got a demo of their new Visual Computing Appliance. It's 8 GPUs in a purpose-built box that is 4RU, which sits on a network. The demo shows Maya and Nvidia's iRay rendering over a network.

...more
Ross Shain of Imagineer Systems at IBC 2014

Imagineer was at IBC 2014 with Mocha 4, which fearures an updated interface, customizable keyboard shortcuts, stereo capabilities, Python support as well as support for Nuke and Premiere Pro. For more IBC news, visit www.postPerspective.com

Forbidden Technologies Stephen Streater

Forbidden Technologies was at its 10th IBC, showing updates to its cloud-based platform Forscene, including a new more editing friendly user interface with iPad and Android versions as well. Chief executive Stephen Streater says the current resolution of the product is 4X what is was a year ago. See www.postPerspective.com for more IBC videos.

Blackmagic Design's Kendall Eckman at IBC 2014

We popped by the Blackmagic booth at IBC 2014 to chat with Kendall Eckman, who filled us in on some news and updates. Blackmagic purchased Eyeon Fusion, a node-based compositing system with 3D modeling capabilities. The company also updated its Cinema and 4K cameras to PL mount.

Craige Mott from Bluefish444 at IBC 2014

postPerspective.com visited Craige Mott, managing director of Bluefish444 at IBC 2014. He walks us through the new Epoch | 4K Neutron and Epoch | Neutron video cards, which are low profile, half length and half height. Watch for details.

Autodesk's Maurice Patel at IBC 2014

postPerspective.com stopped by the Autodesk booth at IBC 2014 in Amsterdam. Maurice Patel gives us the run down on Shotgun support for Flame, extensions to Flame 2015 and free software for educators and educational institutions, and students.

Squarebox Systems Dave Clack talks CatDV updates at IBC 2014

CatDV 11 was introduced at IBC 2014. It has a new user interface along with new playback functions. Also new was CatDV Web 2 for anyone who wants to quickly access media across an enterprise. Edited by Zack Wolder.

Xytech Systems Greg Dolan at IBC 2014

At IBC 2014, postPerspective talked to Xytech's Greg Dolan about updates to its flagship product MediaPulse, including the Xytech Cloud. There are other new products and partnerships. www.xytechsystems.com Edited by Zack Wolder.

IBC 2014: Greg Estes from Nvida

postPerspective visited with Greg Estes at the Nvidia booth during IBC 2014 and got a demo of their new Visual Computing Appliance. It's 8 GPUs in a purpose-built box that is 4RU, which sits on a network. The demo shows Maya and Nvidia's iRay rendering over a network.